*REQUIRES VBOX*
The universe is big. Very big. We explore the universe by modeling our understanding of elemental physics. When we find something that does not fit with our expectations, we may have found something new, like Dark Matter. Cosmology@Home works to model the universe around us and seeks anomalies in what we expect.
Hosted by University of Illinois at Urbana-Champaign
Compatible CPUs: Windows, Mac, Linux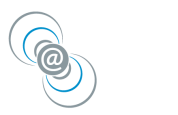 When a neutron star spins very quickly, does it make a sound? Yes, yes it does. In fact, the "sound" is so loud and so permanent that spinning neutron stars, or pulsars, from distant galaxies can be heard from earth. Einstein@Home uses data from LIGO Fermi to identify pulsars throughout the universe while exploring other aspects of Einstein's theories.
Hosted by University of Wisconsin - Milwaukee
Max Planck Institute for Gravitational Physics - Hanover
Compatible CPUs: Windows, Mac, Linux, ARM, Android
Compatible GPUs: NVIDIA, AMD